ワインイベント @ Santana Row Vintage wine merchants
シリコンバレーもすっかり秋模様ですね♪
赤ワインがおいしい季節(といっても今年は涼しめだったので赤ワインを夏でも飲んでましたが・・)とこれから始まるホリデーシーズンに向けて、普段より気合の入ったイベントが続いてるようです♪
Vintageの会員になったのは確か去年の10月。よってもう1年経過。ここのおかげで、ワインが家に増えて大変です。いやいや、いろんな方に出会えて、ワイン熱が復活しました。
そういえば、去年あった、カスタマーアプリシエーションイベントがないな~?今年はないのかな~。残念。
★Big Night 'O Burgundy
Thursday, October 21, 2010 from 6:00PM – 8:00 PM
$30.00/person + tax, $20.00 for Club Members
Vintage Vinny has long had a special place in his heart for Burgundy, so this tasting is going to be special. Burgundy is well known for only producing Chardonnay and Pinot Noir and has the terroir and climate specially suited for making wines that not only age well, but also have the ability to somehow grasp the soils and captivate anyone who tries these special wines. This is going to be a great night to try a wide variety of Burgs close to our heart, make sure you come in for this special occasion.
Comte Lafon "Les Heritiers du Comte Lafon" Macon Villages
Morey-Coffinet Bourgogne Blanc
Olivier Leflaive Puligny Montrachet Champs Gain 1er Cru
Domaine Michel Niellon Chassagne Montrachet "Les Vergers" 1er Cru
Blain Gagnard Chassagne Montrachet Premier Cru Rouge
Domaine Michel Gay Savigny Les Beaune Vergelesses 1er Cru
Aurelien Verdet Nuits-Saint-Georges Premier Cru Les Damodes
Domaine Marc Roy Gevrey-Chambertin "Clos Prieur"
Domaine du Comte Liger Belair Vosne Romanee
→ ヴィンテージわからないのですが、行ってみようと思います♪
★ Halloween Tasting – Double Trouble, Toil and Bubbles
Saturday, October 30, 2010 from 4:00PM – 7:00 PM
$25.00/person + tax, $15.00 for Club Members
Wait…did someone say bubbles??? It's that time of year; costumes, tricks and treats and way too much candy! We are in the Halloween mood and we have a goody basket full of wines to try tonight. It's going to be a grab bag full of surprises, tricks and plenty of treats. Dress up and stop in for our Halloween tasting it's going to be a SCREAM!
NV Le Brun Servenay Brut Champagne Blanc de Blancs Selection Grand Cru
1999 Le Brun Servenay Brut Champagne Blanc de Blancs Grand Cru
2004 El Coto "Coto de Imaz" Reserva
2004 Baron de Ley Reserva
2007 Villa Creek Avenger
2008 Villa Creek Garnacha
2006 Kathryn Kennedy Small Lot Cabernet Sauvignon
2002 Kathryn Kennedy Estate Cabernet Sauvignon
→ シャンパン目当てで参加します♪ 週末なのに普段より遅めの開始。サンタナローでのディナー前のアペタイザーがてらいかがですか♪
★Cru Beaujolais: Gimme Some Gamay
Thursday, November 4, 2010 from 6:00PM – 8:00 PM
$10.00/person + tax, FREE for Club Members
You know it's getting close to Thanksgiving when the once a year and short celebration of release of the wines of Beaujolais happens. The light, fruity but structured wines of Beaujolais can closely resemble its cousin Pinot Noir, and some have the ability to age for years, but it's the delicate and wonderful flavors that pair so well with roast turkey, candied hams, and all the trimmings of the holidays. Come in for a taste of the holidays as we welcome a special guest.
2009 Dubeouf Beaujolais Village
2009 Dubeouf Brouilly
2009 Dubeouf Moulin a Vent
2009 Dubeouf Fleurie Quarte Vents
2009 Dubeouf Julienas Chateau des Chapitans
2009 Dubeouf Morgon Jean Descombe
→ ガメイ嫌い・・・会員はタダだけど、行きません。。。17日の解禁前に、去年の在庫処分ですかね?(笑)
★ King Chardonnay: Charlemagne
The Bonneau du Martray Vertical: 2002 - 2007
Thursday, November 11, 2010 from 6:00PM
$75.00/person + tax, $50.00 for Club Members
LIMITED TO 10 GUESTS
If it weren't for the French King Charlemagne and his long white beard, we might have another name for this world wide acclaimed Chardonnay. Legend has it his wife didn't like the fact he would stain his beard with red wine so she made him switch to white! We're switching to white too, all Corton-Charlemagne all night! Known for its prevalent aromas and flavors of figs and baked pears, and hints of flint, these wines cellar forever and only get better with age.
2002 – 2007 Bonneau du Martray Corton Charlemagne
2006 Bonneau du Martray Le Corton
→ なななんと、コルトンシャルルマーニュの垂直試飲ですー!!!すんばらしい!ということで、参加しようと思いますが、10人限定ということと、定員制のVintagedのイベントテースティングに参加したことないので、今、どんな様子か、ここで働いてるMaoさんに確認中。だれかほかにも興味あれば、空きも確認しまーす。教えてくださいまし♪
★ Champagne Stadium: Egly Ouriet vs. Larmandier Bernier
Sunday, November 14, 2010 from 2:00PM – 4:00 PM
$25.00/person + tax, $15.00 for Club Members
This epic fight will go down in history as the Battle of the Boutiques! Two up and coming houses you may have never heard of before are going toe to toe in a war waged in the glass. Who is going to win? Who will become known as the new kid on the block? Who knows, but I can tell you this; it's going to shake up the world of bubbles as these two boutique houses make a claim to fame in the Battle of Santana Row!! Make sure you stop in to see these two up and comers throw down and battle each other to the lengthy finish!
NV Egly Ouriet Grand Cru Extra Brut VP (Vieillissment Prolonge)
NV Egly Ouriet Brut Tradition Grand Cru
NV Egly Ouriet Brut Rose Grand Cru
NV Larmandier Bernier Blanc de Blanc
NV Larmandier-Bernier "Terre de Vertus" 1er Cru
NV Larmandier-Bernier Tradition 1er Cru Extra Brut
→ 死ぬまでに飲みたい30本のシャンパン、を日本で買ってきてその他シャンパン本も数冊買ってきて、ますますシャンパンラブな私。Egly Ourietは1度しか飲んだことないので、とっても楽しみ。もちろん参加♪
★ Prince of Pinot & Le Beaujolais est Arrive
Thursday, November 18, 2010 from 6:00PM – 8:00 PM
$30.00/person + tax, $20.00 for Club Members
Bonjour mon amis! It's that time of year again—the third Thursday of November—when the whole world unites in mutual celebration marking the end of the current year's growing season by gathering together to gulp down copious amounts of Beaujolais Nouveau, the quaffable first juice of said harvest. It's a wonderful excuse to get together with friends and raise a glass. Aside from the big fat 15 liter Nebuchadnezzar of Beaujolais Noveau we're going to pop open, we are combining Beaujolais day with our annual Prince of Pinot tasting.
Still riding a wave of popularity after nearly 15 years in the spot light, Pinot Noir doesn't seem to be fading from any one's memory. Lucky for us, California has such a diverse climate and growing regions. From bold and extracted to light and elegant, Mendocino to Santa Rita Hills, to Burgundy, you can find a Pinot Noir to fit any one's expectations. We will have a huge selection aimed to please and ready to pour, so make sure you come in and take part in our annual Prince of Pinot tasting!
One Big Fat Nebuchadnezzar of Beaujolais Noveau
Plus other wines TBD
→ ボージョレーはおいしいと思って飲むものではなく、お祝いと思っているので、もちろん参加ー!そういえば、去年も参加したなぁ(遠い目)。1年ってあっという間!!!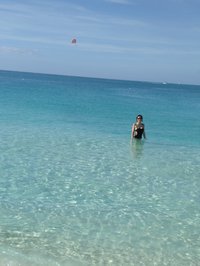 CAサンノゼ在住。旅行、食、ワインペアリング、シンプル料理が趣味。ホームステイ受入れ中。お問い合わせはhomestay@fitawi.comまで。* 犬のインスタグラムはじめました。https://www.instagram.com/bt.yasha_/?hl=en

by haustin
カテゴリ
全体
Cooking
Breakfast・Dessert
Pizza
Homestay
Home and Gardening
Travel
Champagne
Wine
Beer
Other drinks
Restaurant
ミシュランレストラン
Hiking
Health
Book and Studies
Misc
未分類
以前の記事
2018年 08月
2018年 07月
2018年 06月
2018年 05月
2018年 04月
2018年 03月
2018年 02月
2018年 01月
2017年 12月
2017年 11月
more...
最新のコメント
検索
フォロー中のブログ
vivid memories
butakoの2年間の休...
コック家の生活 in フ...
shina_poohな日...
フィレンツェ田舎生活便り2
世界たべあるき日記
知りたがりやの食べたがりや
北イタリア自然派生活
ブルターニュから美味しい...
Lush Life
Piccoli Pass...
セロリ日記
イタリアで過ごす日々
イタリア~ノ ご家庭レシピ
日本、フィレンツェ生活日記
パルマの食と生活
LaLaLa La Me...
シチリア食通信 、時々イタリア
シチリア時間BLOG 2
ボローニャとシチリアのあいだで
地中海の島がえり
UNDERCURRENT
wine, food a...
アート農場と庭
ブックマーク
ヨセミテ
の旅行情報
Nail Salon Majlis
Fiona Beckett Matching food & wine
Yukari's Happy Kitchen
EmikoDavies Blog
ローマの美味しい生活
Pinch of yum
今日、何食べよう

Memorie di Angelina

Always Hungry
Mon Petit Four
記事ランキング
ブログジャンル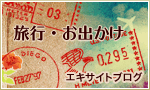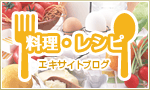 画像一覧